Can the intrinsic nature of a person change? you might wonder.
Is it even possible that an introvert becomes outgoing and vivacious?
If yes, then how long does it take to make that change? Does it sustain? Will it feel artificial? Meet Sriram, A Man of few words who is now Living an Accelerated Successful life! His feats are no less than awe-inspiring and really open up possibilities that you may not have thought existed.
This is a True Story of the impact you can have in your life and in your career when you develop the ability to be interesting and articulate freely with precision and power.
Often, the journey from a Manager to a Director is a long and arduous one. No one teaches you how to get there – there really is no obvious blueprint. Each one his own journey of discovery, twists, and turns. Some figure it out easy, and some may remain stuck in the middle management forever. What is the chance that someone who isn't great at communication, who feels tired and burned out easily, drowned in operations and execution, and worse, someone who gets stuck and feels nervous during presentations and meetings with higher authorities, becomes a Director? That's not quite happening, right? Sriram knew, that the only way he was going to climb up the Corporate ladder fast, was to Change from within.
He enrolled himself in public speaking courses, to overcome his nervousness. Results? "Not much", he said. "I have also taken training not just within my company, but outside too but nothing really brought much change in me", said Sriram who has been working with one of the Big 4 for the last 7 years.
Sriram also believed that 'Director' was not just a designation he aspired for.
PROMOTION IS JUST A BY-PRODUCT OF WHAT I AM DOING, SO I REALLY WANTED TO CHANGE MYSELF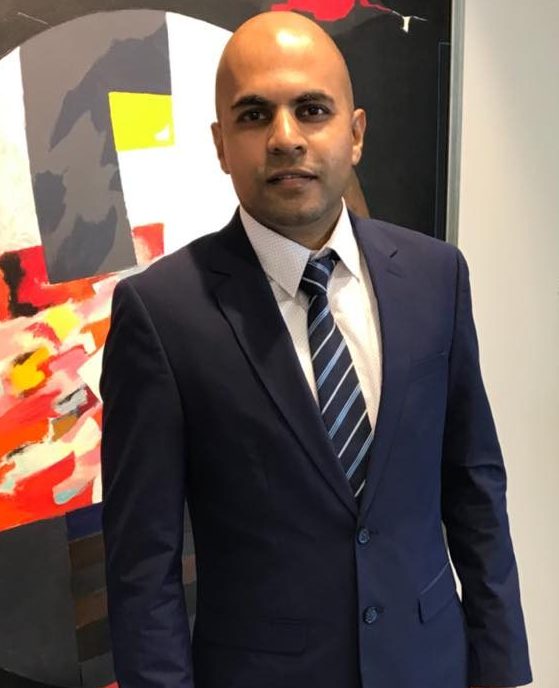 Sriram who back then was not happy with his project at work, couldn't convey his points to his team well, things were just not going right and he was quick to sense it and recognize that he has to make some strategic adjustments, personally to change the game.
That's when he heard about 'Neuro-Linguistic Programming', from one of the guest-trainers who had taken a session in his company who he greatly admired. She recommended that he goes to Antano & Harini, who are also endorsed as the finest in Neuro-Linguistic Programming in the world, by the co-creator of NLP, Dr. John Grinder himself.
When Sriram met Antano & Harini, he expressed his current challenges, where he is, and where he wants to be. Sriram was clearly stuck in a time and money vicious circle, he was burnt out working 16 hours a day, on most days, and since he was not so effective in communication, he continued to stay stuck in this vicious loop. At the first uP! event, the breakthrough that Antano & Harini created for Sriram, was in the form of Installations geared towards making him an effective communicator and more inspirational as a person, especially to his team. A&H helped him overcome his nervousness in presenting his points of discussion in front of higher authorities, as well as completely alleviated his fear of public speaking. They also did installations for getting into peak-performance states on-demand. All of this completely changed Sriram as a personality.
"I used to be uptight earlier. I was not easily approachable. But now, I am not like that. I am very much free while talking, however higher or lower in the hierarchy chain they may be.", says Sriram.
IT WAS ONLY TWO YEARS AGO, THAT I GOT PROMOTED AS A SENIOR MANAGER. NORMALLY, IT WOULD TAKE ANOTHER 4 YEARS TO BECOME A DIRECTOR IF YOU REALLY REALLY GOOD. BUT AFTER uP!, PEOPLE STARTED NOTICING SO MANY CHANGES IN ME AND I COULD FEEL IT FOR MYSELF.
"Suddenly, I was having better relationships with people both at work at home and my friends. Apart from relationships, I noticed, I was communicating with people in a more mature way and that's what people started feeling, I was taken a lot more seriously than what it used to be. And then even internally I was feeling that way. After looking at the results is when I consciously started realizing, that so many changes are happening after uP!", says Sriram.
Sriram also mentioned that he found himself getting into high-performance states even in very challenging situations.
EARLIER WHEN I WAS ASKED A QUESTION OR HAD TO EXPLAIN SOMETHING, I WOULD FREEZE.

BUT NOW, I COULD PAUSE AND GATHER MY THOUGHTS, INSTEAD OF NOTICING THAT PEOPLE ARE LOOKING AT ME AND GETTING WORRIED ABOUT THEM LOOKING AT ME, EXPECTING AN ANSWER.
By now, with this new personality, evolved relationships and how he was managing his team, Sriram also found himself freed from the shackles of burnout. He finally made time outside work, for himself. The breakthrough in his personality, especially with his communication, in 6 months led him to creating more free time for himself and the mind space to want to do more.
He dabbled on various ideas and started helping his wife with a small scale business into selling toys! Starting this business and looking into the various aspects changed him again in so many ways. He didn't give out the 'operational, execution oriented' vibe, anymore, and began to show signs of entrepreneurship, in his outlook, approach and it had an extremely favourable impact in his work as well. Sriram was already really good at his job, and with this experience now that he was building side by side, he evolved into a person that understands business holistically. It's almost like Sriram's secret sauce!
This life experience of helping in a business, compressed time for him by 5-7 years. If he hadn't done this, it would have taken him a lot longer to understand and evolve as a business person, and that is crucial for his next level in his job. Earlier, he couldn't even think of something like this, because he was already burnt out in his job. The installations at the first uP!, created the first set of crucial changes in him that allowed him to make time to do something so unconventional, yet so beautifully connected to evolving him further, preparing him for the next level.
"After all these changes, in a few months, I approached my Partner (Partners are highest in the corporate hierarchy within the Big 4), and asked him, what are the other things I need to do to get to the next level (Director level), in addition to what I'm doing.", He said, "you are almost there but you might need to do a little more. You have at least a couple of years." he was told.
Six months after that, Sriram attended SuP!r Masters.
AFTER I CAME BACK, AFTER A COUPLE OF MONTHS MY BOSS COMES UP TO ME AND SAYS I WANT TO RECOMMEND YOU FOR THE NEXT LEVEL, I THINK YOU'RE READY FOR THE NEXT LEVEL AND I GOT THE PROMOTION AFTER THAT.
Wow! Just think about how incredible that is! Within just 2 months after his SuP!r Masters. Antano & Harini took him through an incredible journey at SuP!r Masters, and I'll tell you about that in just a bit.
Sriram told us that to be in the directorial position, he was required to present his value proposition to the leadership, over multiple rounds with the leadership team, of the Big 4 company he was part of.
"They were happy with my presentation, they were really convinced, and as soon as I got home I got a call from lot of people that most of the partners were most happy with my presentation. They were rating people as red, amber, green as per the presentation."
AND I WAS TOLD THAT MOST OF THE PARTNERS HAD GIVEN ME THE GREEN RATING.
"After the first level of rounds, I was then asked to present to the next level of leadership, the executive committee. They are board members and I was asked some tough questions that I was not prepared for. Still, I was not nervous at all. Then I took a pause and gathered my thoughts and easily I gave out the points, I gave the answers to them", Sriram reminisces fondly and proudly.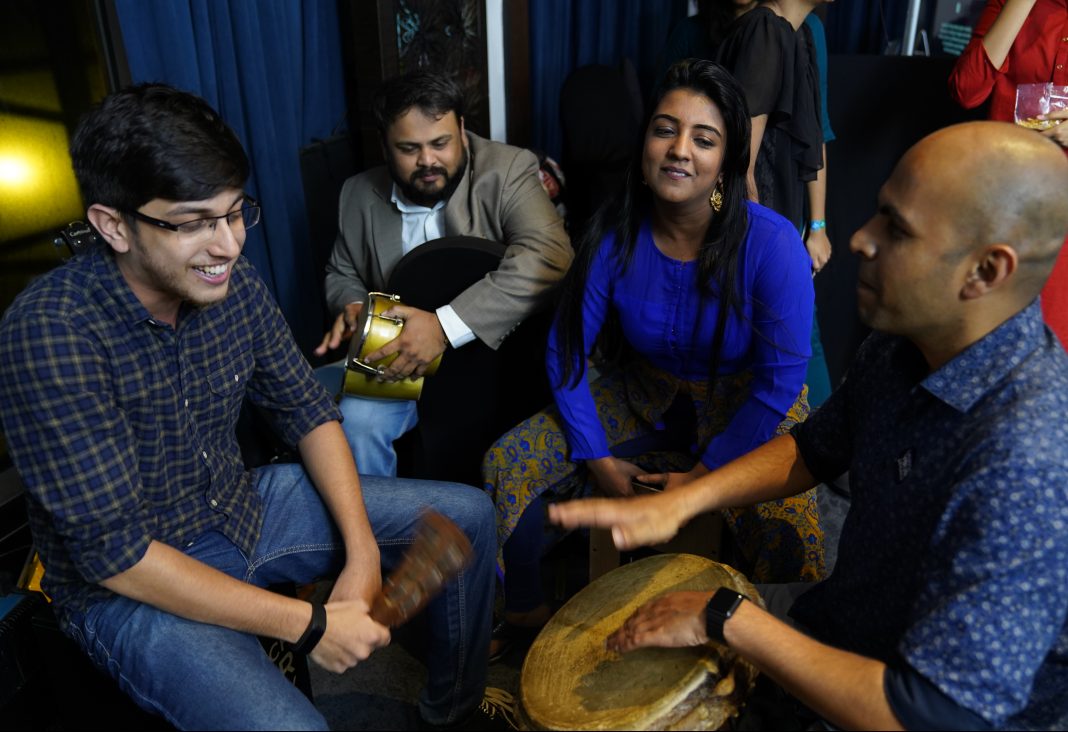 At SuP!r Masters, there is a very unique, exciting component called 'Project of my Heart', where they help you connect with your inner-self in such a way that you discover something so impossible, yet so significant that you want to do, and your subconscious brings this to your conscious awareness through a deep, beautiful process Antano & Harini take you through. For Sriram, his revelation, his Project of the Heart, was being the helping strategic head for his wife's Toys business to the next level.
"IS THIS GOING TO BE MY LEGACY", SRIRAM ASKED. "NO, THIS IS ISN'T YOUR LEGACY, BUT IT IS SOMETHING THAT WILL BUILD YOU NEW CAPABILITIES THAT WILL TAKE YOU CLOSER TO YOUR LEGACY", SAID ANTANO SOLAR JOHN
For Sriram, those 7 days meant immersion as he has never experienced before. States of deep trance, while being wide awake, performing, and doing at an unimaginable speed. He helped his wife set up an entire store at Amazon in those 7 days and introduced several new products as well, and explored various other channels to expand her business.
Legacy doesn't come from meditating on your life purpose. Legacy comes from fulfilling many immediate life purposes.
– Antano Solar John
At SuP!r Masters, Antano & Harini took his ability of UnConscious Assimilation, Mirroring, Intuition about people to the next level and also started him on the basics of 'Conversational Excellence Installations', an advanced form of understanding people and influence through story-telling. His entire personality, the way he looked, the way he walked, the confidence he carried, it was a treat to see a brand new Sriram, a Sriram 3.0 by end of SuP!r Masters.
LegaWhen you change from within and build real capabilities, it shows in your every muscle. It's like a stamp on your face, that sets you apart from everyone else. And such an aura is unmissable.
– Harini Ramachandran
"The fact that two months after SuP!r Masters, my boss came and told me that he wants to promote me. So definitely whatever I did in SuP!r Masters brought about some change in me. So I definitely displayed some of the skills that he wanted to see in me, in the next two years, which he saw in two months. So there is a big change which happened in me. ", exclaimed Sriram. And that's the beauty of Real Change. You can't point at 'how', or 'what', when you are the person going through it. It's in hindsight, when you reflect after several months, that you connect the dots, based on the life experiences, where you were able to generate new and superior results, that you couldn't, before.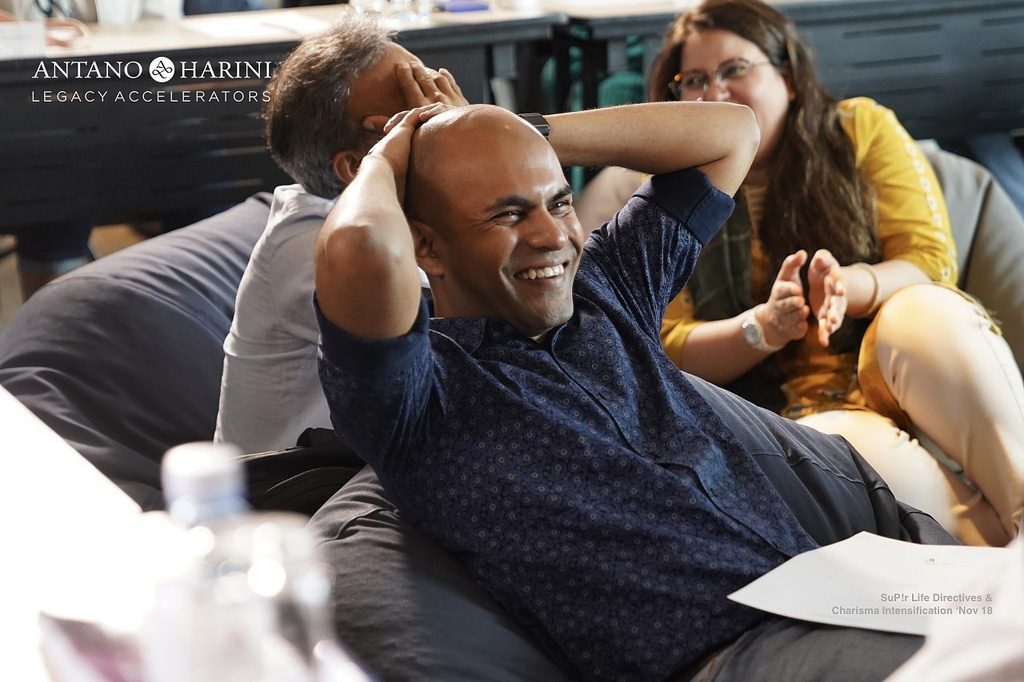 A&H Impact Summary
I want to thank them for whatever I am today.These are the people who have changed me as a person, and that too within one and a half – two years. I was such kind of person for 35 years and suddenly I change in just two years that had not happened to ever before, and so to me , these people are magicians.
New Capabilities
Accelerated Outcomes
Crisis Management

Able to do time management

More Energetic

More approachable

Ease

Creativity

Purpose Driven

Peak performance states on demand

Able to understand how to hold the frame in difficult situations
Effective management of projects

Fast and smart work

Effective communication with team members

Promoted as the Director of the company

Able to be the strategic head in helping wife's start up business
---