Staring at the ceiling of her office, Bindu couldn't stop the tears that were rolling down her eyes. Myriad thoughts crossed her mind mostly revolving around how she has allowed herself to be driven around by all the people in her life and how she has been unable to say 'no', or confront even if justice truly belonged to her. Bindu felt stifled in her own emotional turmoil. Surprising that such a strong-headed lady, an Author, a poet, a Corporate Trainer, and a Movie Reviewer were hauling around with emotional baggage and the irony was that she herself was in a profession to motivate and transform others. She couldn't understand where did all that start.
This is a true story of how you can be very successful and yet unfulfilled personally. Super motivated and yet feel helpless. And year after year can pass that will never come back. And even if you have tried everything before, sometimes people you love can lead you in the right direction to make the right decisions that will turn your life around 180 degrees.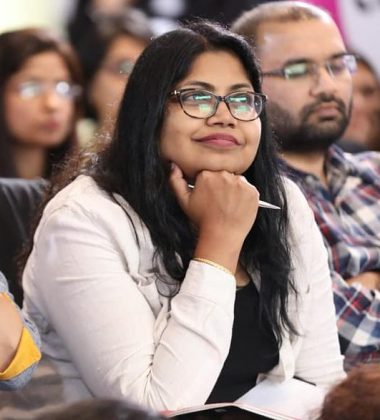 Bindu was in a dire need to get out of the loop of the misery of 20 years, now. She came from a domineering family who made her marry according to their wishes and she had little say in it. The marriage turned out to be really bad and eventually led to a divorce for no fault of hers – and these are just some of the painful chapters of her life. Having suffered from low self-esteem since childhood, certain incidents from way back, continued to haunt her, no matter how many milestones she accomplished. On the outside, Bindu would always come across as strong and powerful. But inside, she was a prisoner of her own making and had felt wrangled with little in her control to even begin thinking of her own wellbeing.
I HAD THIS CHALLENGE OF CONFORMING TO THE AUTHORITY FIGURES IN MY LIFE. I COULD NEVER CONFRONT. NEITHER COULD I EVER SAY NO!
Realizing how much these personal limitations had beaten her life up and yet she couldn't fix it by herself, and just like that, 20 years had flown by…Time, that Bindu can never get back, right?
Both in personal and professional spheres, she ended up doing things for others and putting others wishes over her own. She hoped for that love, appreciation and care which never came her way and suffered from a sad reality of modern life: extreme loneliness. According to India's NSSO survey in 2004, around 1.23 million men and 3.68 million women in India were facing loneliness. The survey indicated that women were three times more likely than men to be gripped by this modern malady. Of course, loneliness is not just an Indian phenomenon. The Western world had dealt with it for decades, and perhaps was better prepared to be more proactive in this regard to help its citizens. Loneliness afflicts a shocking 14% of UK, and it has announced a new 'Minister for Loneliness' in 2018 to tackle the situation. For Bindu, naturally, the frustration and consequences were mounting and she got to a point where she couldn't take it anymore.
Completely vexed having hit the end of the road, she reached out to her best friend, Jessica. That day was the beginning of a new and changed trajectory of Life for Bindu.  Bindu didn't quite understand what Jessica did… but she felt so comforted. After Jessica did what she did, Jessica said, "Bindu, I want you to come to Antano & Harini, come to the uP! event and let them take your Life ahead from here".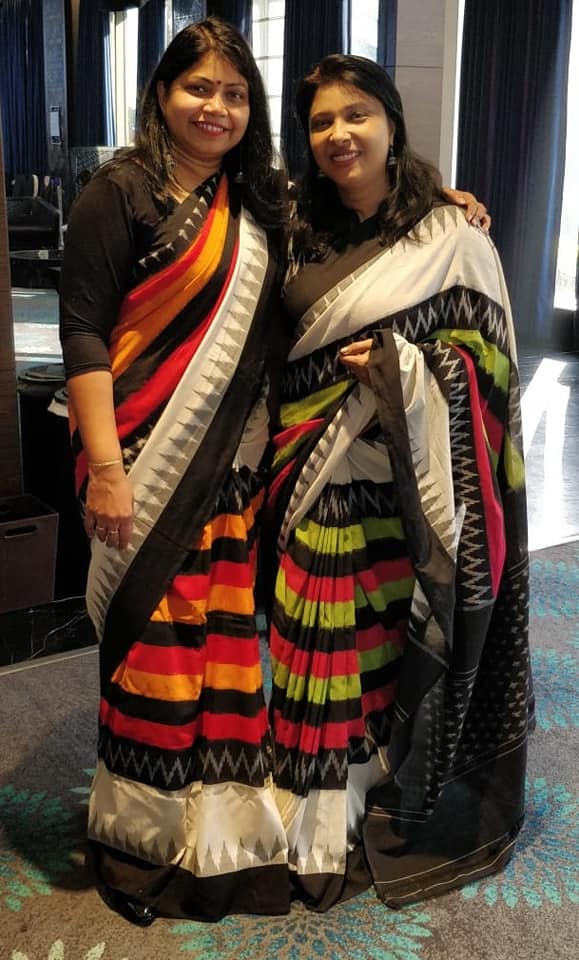 Jessica is an Excellence Installation Specialist, who has deeply and positively transformed thousands of lives herself, after going through her personal transformation and being mentored by Antano & Harini.
In the first consultation, Antano & Harini knew all the personal limitations they had to fix for Bindu, once and for all. They had to evolve her core nature and give her the resources to be able to do those things that she couldn't get herself to do… They made a list of Adjustments (tweaks and strategic unconscious changes) they had to make in her so she can have a new and empowered core.
I CAME FOR MY PERSONAL HEALING BUT THE JOURNEY FROM THERE WAS LIKE ENTIRELY DIFFERENT BECAUSE AT THE FIRST uP! ITSELF, SO MUCH HAPPENED. I DEVELOPED ZERO TOLERANCE FOR DOINGS OF CERTAIN PEOPLE IN MY LIFE. IT WAS ONLY AT THAT Up! IT HIT ME HARD ABOUT HOW MANY TIMES I HAVE DEGRADED AND DEVALUED MYSELF BECAUSE I DID NOT HAVE ZERO TOLERANCE TO SO MANY THINGS. I WOULD JUST ACCEPT WHAT PEOPLE SAY AND DO, AND KEEP THINGS TO MYSELF AND SUFFER. EVEN THOUGH I KNEW IT EARLIER, I COULDN'T DO ANYTHING ABOUT IT. BUT AFTER uP!, THINGS WERE ENTIRELY DIFFERENT.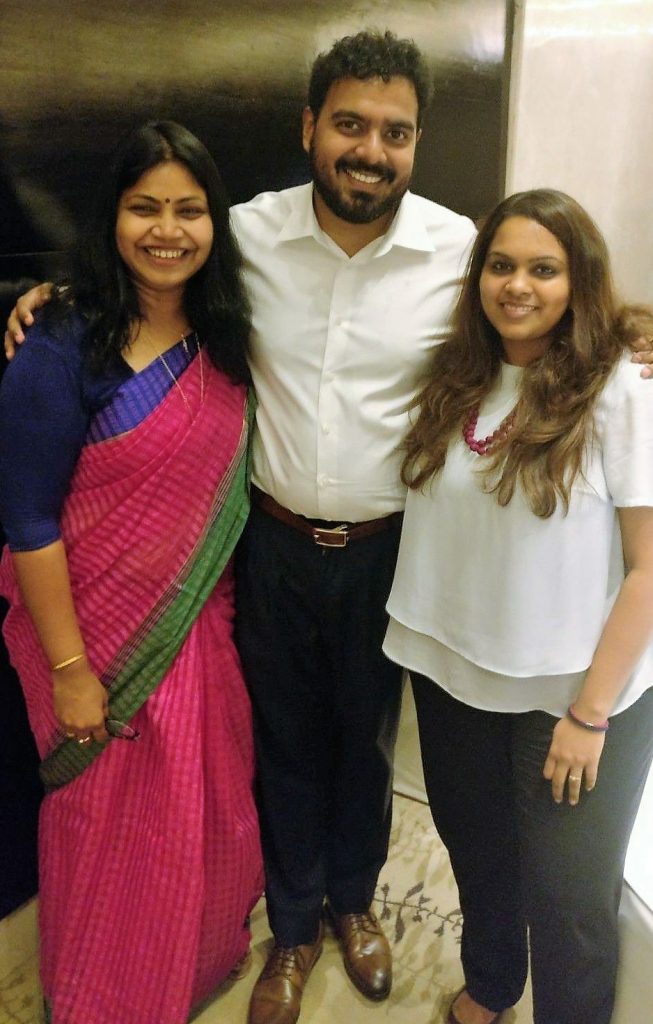 After the first uP!, Bindu got the most toxic relationships off her life. This takes a lot of courage and this is something she hasn't been able to do now in 40 years. She was able to reset her relationship with herself and all the important people in her life, she was able to take her stance without a fight, without unpleasantness. She was surprised at how well she was slowly taking control of her own life.
The biggest breakthrough for Bindu was to finally be able to confront her Business Partner of 15 years. The partner who was once upon a time strength for her turned out to be her biggest weakness later. She couldn't speak upfront about how things were bothering her. She often found herself doing the major part of the work by herself. It was no wonder that even after 15 years of doing business, the turnover was only 53 lakhs and she took home less than half of it, and her partner who barely contributed took the major share.
At the time of writing this Bindu is closing in on 1 Crore and it's less than a year of doing business by herself and she gets to keep 100% of the pie and has twice as much free time to pursue so many of her dreams. After the second uP! where she also learned Conversational Programming, a specialized capability of building layered relationships and understanding people with depth and changing mindset, Bindu mustered the courage to meet her partner eye to eye, and propose to wind things up.
Since then, Bindu has floated her own company and Closed sales amounting to 24 Lakhs in 1 month. In one month, she's made what she used to make in an entire year, in the strained and unfulfilling business partnership that she was stuck in for 15 years. She's well on her way to earning her First full Crore in this Financial year.
EARLIER TO CLOSE A DEAL, I HAD TO DO A LOT OF FOLLOW UP WITH CORPORATES AND NOW CLOSING THE DEAL IN JUST A MEETING, IS JUST SO AMAZING.
Saving her time and energy to work towards building another brand 'Riwayat', a platform for the connecting new generation with traditional Indian Folk Artists, and taking this global, Bindu is all excited about launching her legacy with Riwayat.
One doesn't have to be 60 or 70 years of age to leave a Legacy, in this era. Launch early, and live a great, meaningful life and accomplish what you would have if you had lived 200 years. This is possible, if you put your attention on evolving the right set of capabilities, and evolve fast, and make strategic leaps in your personal evolution each time, and that is solely what Excellence Installation Technology helps you achieve

Harini Ramachandran, Co-creator of Excellence Installation Technology, "So in your One Life, you launch and live through the Many legacies you create."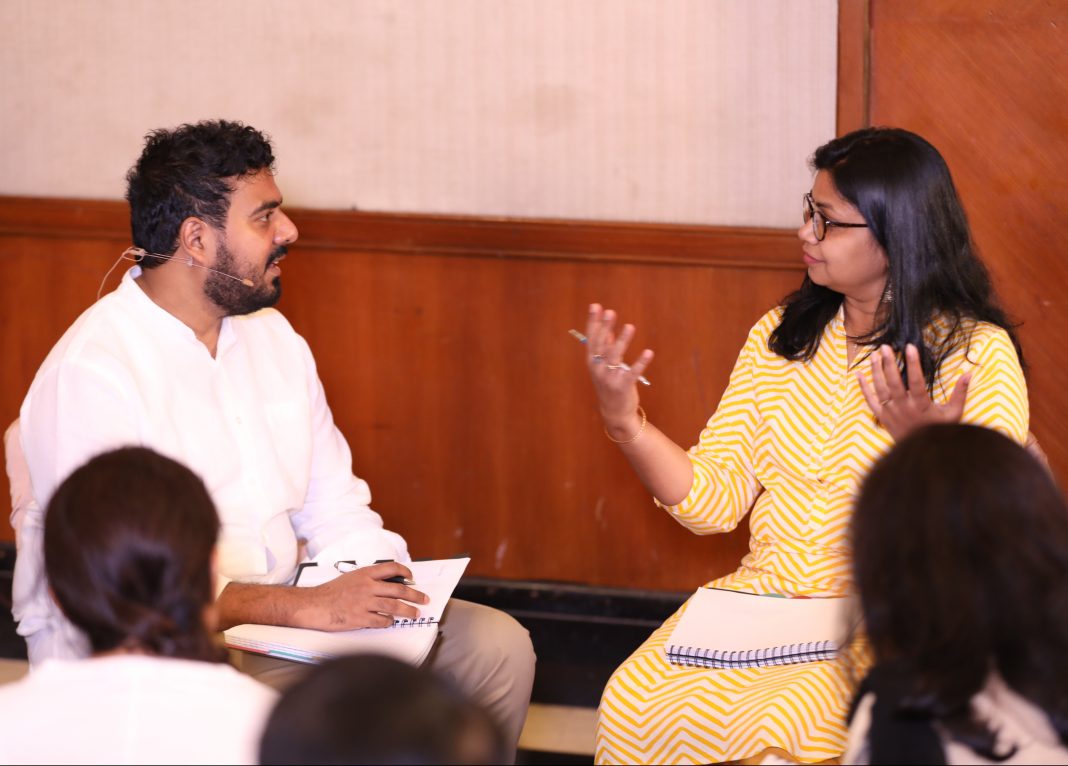 Incidentally, Riwayat started as an abstract idea, and in a session of Conversational Programming with Antano, during her second uP!
I COULD SEE THAT I HAD BEEN LOOKING AT IT SUCH A SMALL SCALE, BUT IT WAS ACTUALLY HUGE..IT HAD THE POTENTIAL BE A BRIDGE TO THE YOUNGER GENERATIONS. NOT JUST TRADITION, BUT A PART OF  THEIR LIVES AND IN A GLOBAL SCENARIO.
Just the magnitude of this vision is overwhelming, and to know that she is going to take a unique route to once again put India on a global map is "a humbling, nerve-wracking yet thrilling experience", Bindu exclaims.
Looking back at it all, the first thing Antano & Harini started with me is, helping me Love myself, and get back my self-confidence, which was battered all the way, from within.
"I started loving myself more. I could teach people how they can make their lives better by loving themselves and others in their ecosystem. Even my training programs now have more than a feel-good factor. The game-changer is Installations, that I am pursuing more seriously now."
Did that transition her life graph?
Yes! She says,
My whole life has changed 180 degree diametrically!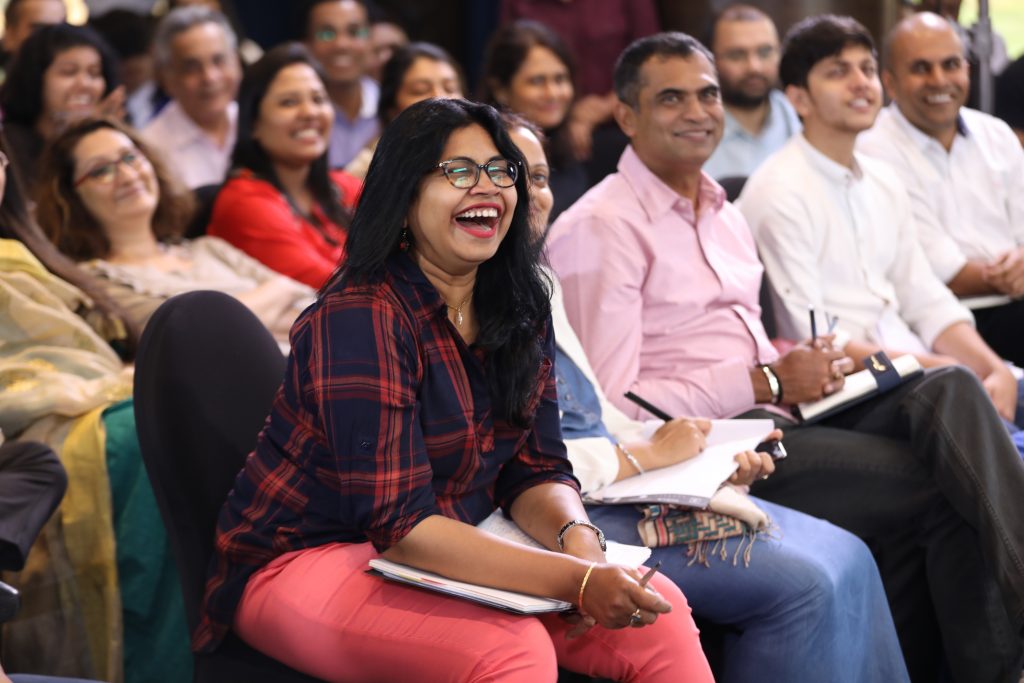 This is the list of what unfolded for Bindu:
Loneliness to Real Happiness

Stifled to Freedom that happens

with a Real Change in her Core nature and traits
Submissive to Incharge – and thereby her entire life trajectory changed
Freelancer to Business Mindset – enabling her to launch 2 businesses, the first of which has already brought her 58 Lakhs in revenue in 3 months. And the second

is a huge project with a global vision, and something of this nature has never been done before

Low Self Esteem to Confidence – allowing her to give in her 200% to each and all of her varied roles – as an author, trainer, change agent, movie reviewer, entrepreneur, influencer, and humanitarian

Prisoner to her Past to Excited about the Future and an Achiever in Present – a wonder indeed.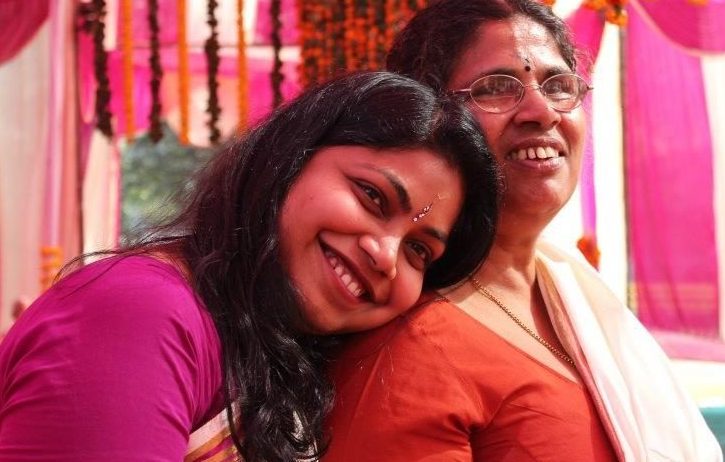 I was 40 when I met Antano & Harini and I could have easily lost another 20 years being lost and unhappy, if I hadn't met them. Antano & Harini, have not only brought me out of all that, but have compressed time of literally my whole life and set me an on the aggressive and happy path, where I'm totally enjoying being an achiever and being happy inside out
"I'm totally enjoying being an achiever and happy inside out, and this feeling to me is priceless", says Bindu.
Through both her ventures, Bindu intends to 'Celebrate Life' and create an undeniable, high-power, impactful Legacy for the world to enjoy. Thanks to her accelerated success that she has the freedom of both time and money to invest into her radical concept of taking folklore globally!
A&H Impact Summary:
A young woman, forced into a wrong marriage to breaking out of it in real pain, being lonely for decades, stuck in another wrong business partnership all the way to a bright, shining, truly happy achiever – emerging a SuperWoman.
New Capabilities
Accelerated Outcome
Zero Tolerance for doings of certain people

Able to reset and value herself

Ability to make choices for life

Building layered relationships with people

Able to confront people who had become her weakness

Art of Framing and understanding people with depth

Started Closing Deals

Able to manage time and have High on Demand Peak Performances
Having value ad healthy relationship with important people in her life

Became an in-charge of her life

Opened a new company and launched two Brands

Enjoying her work of motivating leading to changing mindsets of people

Life has changed 180 degree diametrically
That's Bindu for you!
---